Faster, easier resolutions
Surfacing suspicious activity or entities is just the beginning of your AML compliance process.  Reviewing, investigating, and determining if a transaction is criminal activity is a critical part of financial crime due diligence. 
A good case management solution helps you make the right decisions about suspicious activity.  A great case management solution helps you do it faster and easier.  It should also save you time, money and resources. 
The Alessa Difference
The five key elements that makes the Alessa case management module work better for your compliance team are: 
A typical Alert journey in Alessa
Alessa's real time transaction monitoring module flags a suspicious transaction, and an alert is created. 

The alert is instantly assessed by the custom risk screening criteria created by the compliance team and assigned to a compliance team member.

The designated compliance team member reviews the transaction, confirms it is suspicious, and begins investigation and resolution. If necessary, they can escalate the alert to their manager or other team members.

The compliance manager's research uncovers a second alert that is grouped with the first alert and a case is created for reporting.  

A regulatory report is created in Alessa in minutes and automatically filed to the regulatory body by Alessa.  

The CAMLO is immediately notified of this activity and their dashboard is updated instantly. 
Alessa helped resolve this alert in less than 2 hours.
See for yourself how Alessa can help your organization
Alessa provides a 100% commitment free demo to demonstrate the tools and features we provide.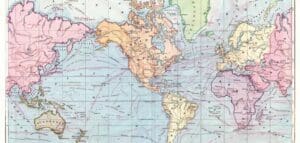 An overview of what financial institutions need to know about FinCEN's real estate Geographic Targeting Orders.
Excellent tool for fraud prevention and risk management
I have worked with Alessa for years because of how useful it is to thoroughly analyze transactions and identify suspicious operations

– Jane Doe, Company ABC