Watchlist and Sanctions Screening
Real-time or on-demand screening
You need a powerful screening solution that will help you avoid risky relationships.
Partnering with industry powerhouses like Dow Jones, Ciphertrace, Refinitiv World-Check, and CRB Monitor, Alessa offers you a sanctions screening solution that allows you to: 
Identify and triage matches 

Screen against comprehensive and relevant sanctions list 

Incorporate results from risk screening into onboarding, transaction monitoring, risk scoring and regulatory reporting processes 

Maintain an audit trail of all due diligence activities for auditors and regulators
Monitor for crypto transactions
Quickly determine if your institution is serving virtual asset businesses or if your customers are transacting with digital wallets or other virtual asset-related payments. Fully integrated into Alessa's sanctions solution, CipherTrace allows you to cross-reference your accounts against a comprehensive list of over 600 crypto exchanges.
Access verified and relevant lists
The combined power of Alessa and Dow Jones Risk & Compliance facilitates real-time due diligence screening to help you comply with regulatory mandates and better manage financial and reputational risks. Our solution gives you access to the following lists:
Global sanctions
People and entities subject to comprehensive or targeted restrictive measures
Sanctions Control & Ownership (SCO)
More than 22,000 companies owned or controlled by individuals, entities or regions sanctioned by OFAC and/or the European Union
Politically Exposed Persons (PEPs)
Senior public officials and their relatives and close associates, with coverage of government officials across 22 high-risk job categories
Adverse Media (on individuals)
Special interest persons, including those involved in key criminal categories
See for yourself how Alessa can help your organization
Alessa provides a 100% commitment free demo to demonstrate our tools and features.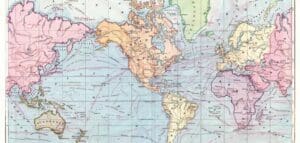 An overview of what financial institutions need to know about FinCEN's real estate Geographic Targeting Orders.
Excellent tool for fraud prevention and risk management
I have worked with Alessa for years because of how useful it is to thoroughly analyze transactions and identify suspicious operations

– Jane Doe, Company ABC