You fight financial crime.
We help you do it better.
Alessa is an anti-money laundering compliance platform that allows for the quick identification of suspicious activities and high-risk entities through automation, integration, powerful technology and ongoing support from our team of experts.
This enables you to make informed decisions , comply with regulations and protect your organization's revenue and reputation.
The key benefits of the Alessa platform include:
Automation
Real-time or batch transaction monitoring

Risk scoring and screening customization

Investigation workflow and case management

Regulatory reporting

Enhanced Due Diligence (EDD)
Benefits for you: You get the job done faster and easier. 
Benefits for you: Automating tasks and processes means you get the job done faster and easier. You get better resolutions and a clear, concise paper trail for regulators.
Integration
Includes the power of best-in-class partners built into the solution for:
Customer Due Diligence/Enhanced Due Diligence

Risk Screening including Sanctions, PEPs, Crypto, and Cannabis

Data processing and management

Identity Verification

Integrates with most existing or legacy systems
Benefits for you: Connecting your current systems with Alessa is easy, and with access to our best-in-class partners you'll have complete AML coverage
Technology
Decision learning

Rules analytics

Risk scoring engine

Workflow engine

Dashboards
Benefits for you: Alessa's internal engines give you the power to quickly address any AML compliance challenges.
Benefits for you: Alessa's internal engines and technology give you the power you need to quickly address any AML compliance challenges.
People
Highly skilled and trained team for implementation and deployment

Regular touch base for a lifetime of subscription, dedicated Account Manager

Responsive troubleshooting
Benefits for you: The Alessa team is committed to partnering with our clients. We bring our years of experience navigating data sources, partners, and legacy systems so you get the right AML program for your business.
See for yourself how Alessa can help your organization
Alessa provides a 100% commitment free demo to demonstrate the tools and features we provide.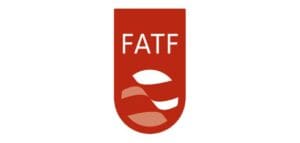 An overview of the FATF grey list and black list and why they are important for compliance professionals.
I have worked in Alessa for over five years. What I loved about the company is that it has a strong culture with great values. The company takes an effort to discuss with employees their personal as well professional challenges. The software has the ability to identify and take action on the flaws or loopholes in the business process and further improve it.
– Ashwini S., Senior Data Analyst