Transaction Monitoring and Screening Solution
Real-time and real insights
Money just moves faster now.
Transaction frequency, both traditional and digital, is increasing at an exponential rate. Protecting your business from financial crime requires a solution that works at the speed of the next new innovation.
Alessa offers real-time transaction monitoring and screening to help you stay ahead of bad actors and changing regulations.
You need a solution that works with your business needs
Alessa provides you a real-time solution that allows you to quickly detect and investigate suspicious activity. Our transaction monitoring solution also offers you:
Quickly detect and investigate suspicious activity with Alessa's real-time transaction monitoring solution.
Book your complimentary demo today.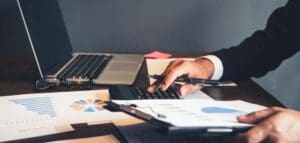 Learn how to complete an effective AML audit of your business and why it is vital to ensuring a properly functioning compliance program.
I have worked in Alessa for over five years. What I loved about the company is that it has a strong culture with great values. The company takes an effort to discuss with employees their personal as well professional challenges. The software has the ability to identify and take action on the flaws or loopholes in the business process and further improve it.
– Ashwini S., Senior Data Analyst